Tim splits his time between Taiwan and Philippines, usually spending time in the summer months teaching in Taiwan, and winter months teaching in the Philippines.
Tim Blömeke originally from Germany is an instructor for recreational and technical diving working in northern Taiwan (summer) and various locations in the Philippines.
In his teaching, he follows a holistic, forward-thinking approach that recognizes the importance of core skills like buoyancy control and propulsion techniques, situational awareness, safety procedures, and proper dive planning at all levels.
In addition to training competent, self-reliant, and safe divers, he makes a point of teaching students to have minimal impact on the underwater environment they have come to enjoy.
He speaks German, English, some Spanish, and a little bit of Chinese. He likes working with all ages and experience levels.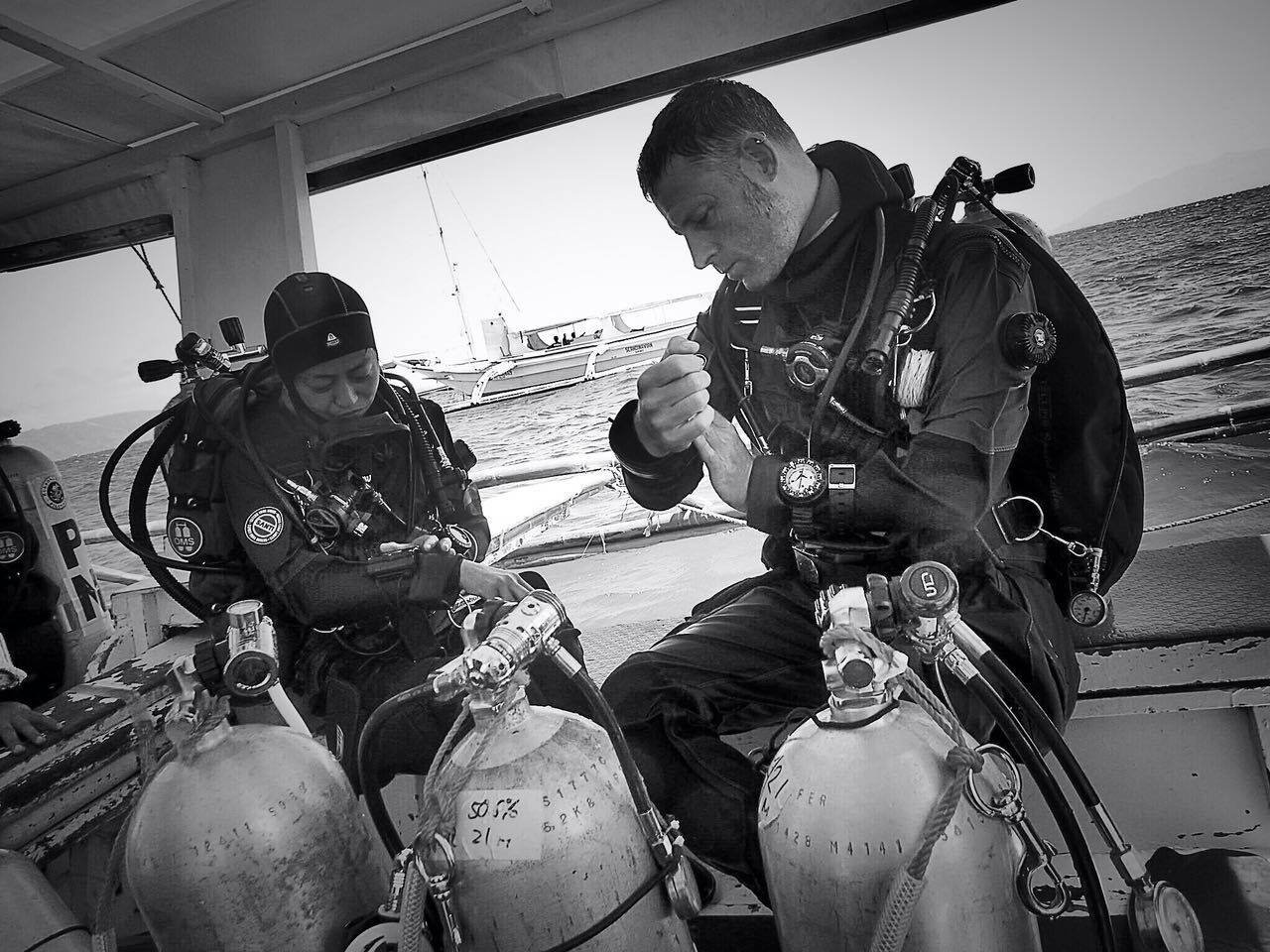 Provides instruction in Taiwan and Philippines
Taipei, Taiwan
Phone: coming soon
Line: coming soon
Web: http://www.3dzerog.com
https://www.facebook.com/3DzeroGdiving
Contact: Tim / 3DzeroG
Agency:
Brands:
Taking it a step further you might also be interested to try your hand at Tech diving, Tim is one of the few English speaking instructors who is able to teach tech diving courses.
Qualifications
PADI MSDT 324127
TecRec Deep Instructor
Tec Sidemount Instructor
PSAI Full Cave Diver
ANDI Technical Wreck Diver
GUE Diver (Fundamentals, tech)
Courses
Rec Courses:
PADI Scuba Review
PADI Open Water Diver
PADI Advanced Open Water Diver
PADI Rescue Diver
Tech Courses:
TDI Intro to Tech
TDI Sidemount
TDI Advanced Nitrox/Decompression Procedures
TDI Extended Range
Note: these courses are normally taught in Philippines, contact me about Taiwan
Specialty Courses:
Nitrox
Deep Diver
Wreck Diver
For more information contact Tim directly