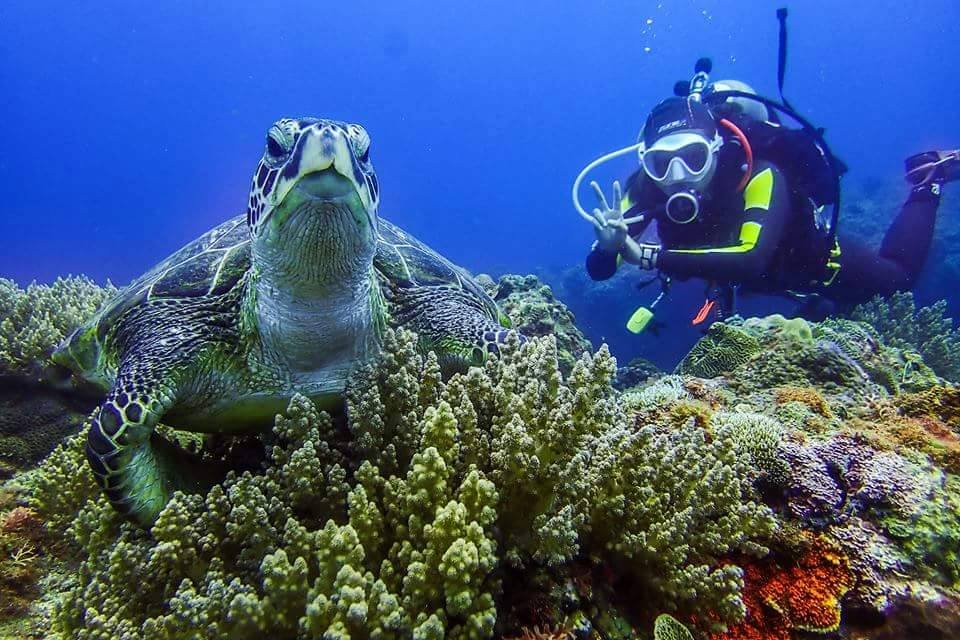 One of the two largest dive centers on LiuQiu island. GreenSea Turtle Diving is located right on the wharf just 2 minutes walk from the ferry pier.
The main dive center has 8 bunks and 2 private rooms with cramped preparation facilities. They have another hostel and dive center about 1km away which has 6 private rooms and a large gear preparation facility below.
They offer diving instruction in Chinese only, and provide guide who are able to speak basic English.
You can rent anything scuba related from air tanks to a complete set of equipment.
If you need showing around the local dive sites you can book a guided dive. Boat dives or shore dives can be organized from the shop.
They tend to cater more to larger groups and local Taiwanese dive shop trips, so it is best to book well in advance if you plan to use them.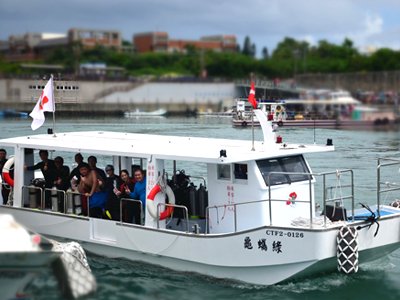 Being a dive hostel they also offer accommodation, cheap bunks in the dorm rooms are available. They also have private rooms if you are looking for a little more comfort and privacy.
Overlooking Kenting Bay
No.198-7 SanMing Road, LiuQiu Township
Pingtung County 929, Taiwan
琉球鄉中福村三民路198之7號
Phone: +886-8-861-2623
Web: http://www.g-s-t.tw/
Contact: [email protected]
Agency: ADS
Brands:
Courses
Courses offered include:
ADS Open Water Diver
ADS Advanced Open Water Diver
Gear rental – full set
Air/tanks –
Guided dives – Shore / Boat
For more information contact GreenSea Turtle Diving directly!