Ocean Love dive club 海洋 樂潛水俱樂部 is located in Bitou harbor convenient for diving on the north coast. They also have a shop located in the city.
The shop is run by Grace Yu and Honda Jiang, they share their love of the ocean through diving activities to help share & teach people about the beauty underwater, to in turn cherish and respect the ocean.
Ocean Love dive clubs diving service includes training, certification, organized fun dives, local and international trips.
Courses include those from PADI, SSI and some GUE courses for the tech minded.
Being located right by the protected bay of Bitou harbor, divers can gain experience in a safe, sheltered dive site.
Bitou harbor is well protected and often times in poor conditions is the only diveable site on the north coast.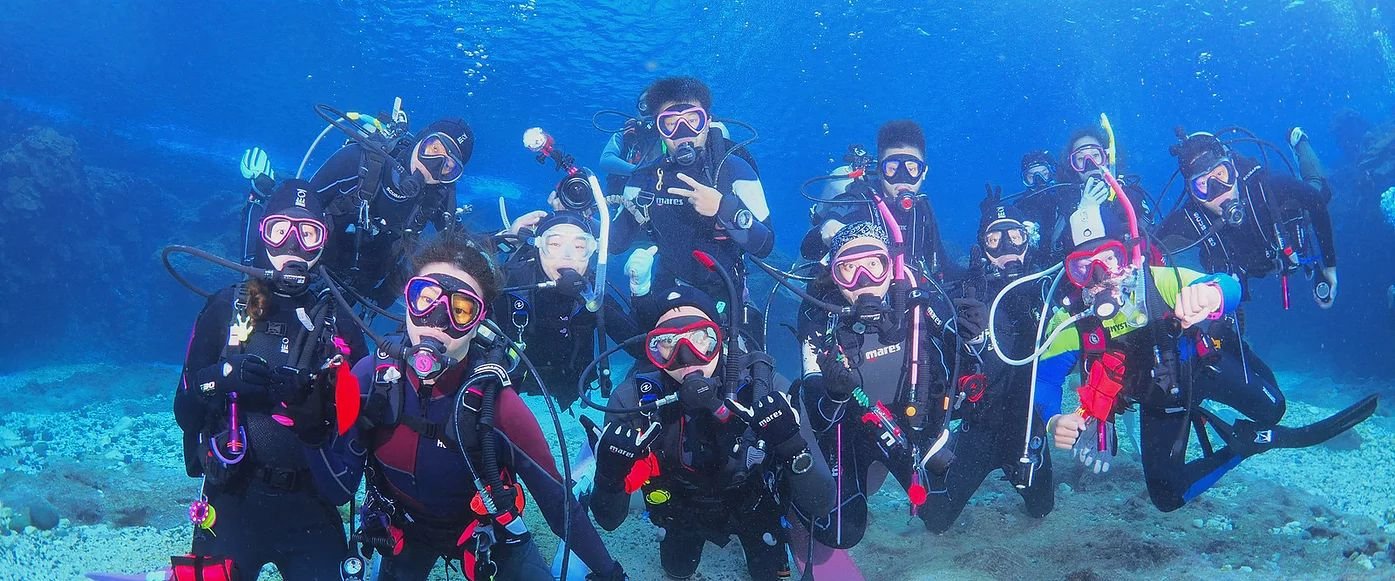 You can rent all scuba related equipment from Ocean Love including air tanks, gear & equipment.
If you need showing around the local dive sites you can book a guided dive.
Let your life be more colorful, join us in the love of the sea
1F., No.111-1, Bitou Rd.,
Ruifang Dist. New Taipei City 22451
Phone: + 8862 2491 1119
Email: [email protected]
Line: @oceanlove
Web: https://www.oceanlove.club
https://www.facebook.com/oceanlovediveclub
Contact: oceanloveclub
Agency:
Brands:Mares, AquaLung, Tusa, Aropec, Gull, Sunnto
Whether your looking to rent gear, get certified, need a place to stay, looking for a fun dive or even just wanting to find out what and where the latest critters that have been spotted in the area can be found; Ocean Love dive club are a friendly and helpful bunch who will go out of their way to help and assist you any way they can.
Click here for more info about dive sites in Taiwan's North Coast.
Courses
Courses offered include:
SSI Open Water Diver
SSI Advanced Open Water Diver
Enriched Air Diver
Gear rental / Air / Guided Shore or Boat Dives
For more information contact Grace or Honda directly at Ocean Love!