DivePro is located close to Houbihu harbor overlooking the Kenting bay, they offer diving courses mostly in Chinese, but are able to offer English. DivePro has been around since 1980 so is well known in Kenting.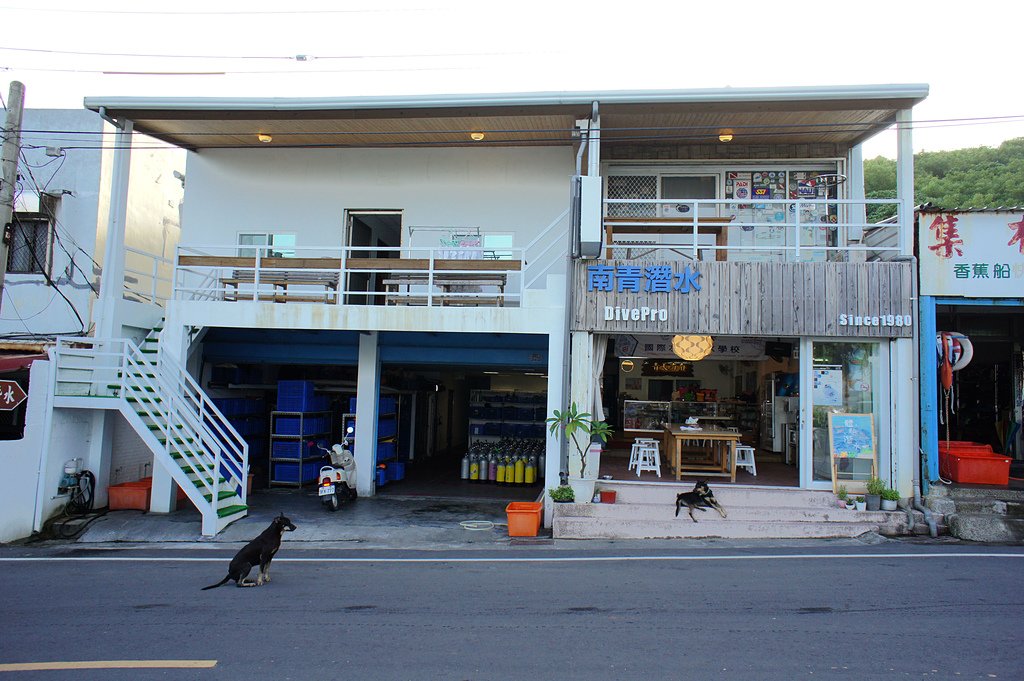 You can rent anything scuba related from air tanks to a complete set of equipment. If you need showing around the local dive sites you can book a guided dive. Boat dives or shore dives can be organized from the shop, and recently they have been offering more and more overseas trips.
Being a dive hostel they also offer accomodation, cheap bunks in the dorm rooms are available. They also have private rooms if you are looking for a little more comfort and privacy.
Overlooking Kenting Bay
No.79-45, Daguang Road, Hengchun Township
Pingtung County 946, Taiwan
Phone: +886-8-8866338 / +886-933-272-525
Web: http://divepro.tw/
Contact: Don Liu
Agency:
Brands:
Courses
Courses offered include:
PADI/SSI Open Water Diver
PADI/SSI Advanced Open Water Diver
PADI/SSI Rescue Diver and EFR (Emergency First Responder)
PADI/SSI Divermaster
SSI Freediver
Gear rental – full set NTD1100
Air
Guided dives – Shore NTD900 / Boat NTD2800 (2 dives)
For more information contact Don directly at DivePro!